Hey, guys! Thank you for coming back to my blog.
Today I want to talk about one of the most popular reward-earning tools on the internet: Swagbucks.
Why do I consider Swagbucks is one of the best things had ever been invented on the internet?
Because it's definitely easy to sign up. Just click here to start.
Because you can earn points by watching short videos, playing games, searching on the web, and many other things.
Because we love easy money! And Swagbucks allows you to make that money without leaving your bed.
For sure, because it's legitimate.

Now how to actually make money with Swagbucks? There are various ways to earn and it's up to you how many things you want to do a day. Go check them out!
Use their search engine
Swagbucks has a search engine you can use every single minute of your day. When you sign up to Swagbucks, they'll show you some options and when it comes to search engine, choose to make Swagbucks your default search engine. This way you can collect points every day without wasting your time.
Play some Swagbucks games
Swagbucks has a ton of free and enjoyable games. If you are a game lover, it's time for you to show your skill to collect points. If you don't really like a game, well, you don't need to play the game for hours. Just play the game to understand how does it work and click 'back' to receive a small number of points
Watch some Swagbucks videos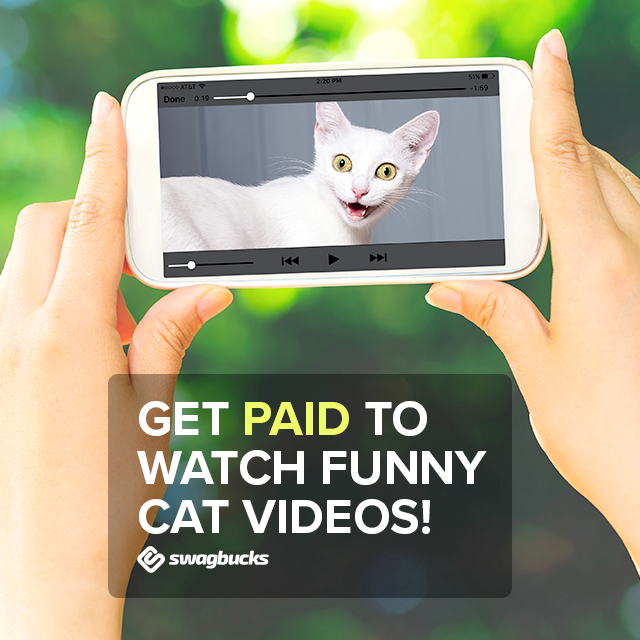 Yep, that's right. You can collect SB [Swag bucks] by watching videos. You can choose any video from any category you like. There are various categories ranging from entertainment, fitness, travel, pet, food, to gardening. You can earn points after watching 9 or 10 short videos. Their videos are mostly short, around 5 minutes or so. It's a better way rather than spending hours in front of online videos for hours without earning nothing.
Take some quick surveys

 Swagbucks has lots and lots of survey you can take. Even when you are not eligible, you can still earn some points after you tried. You can earn hundreds of SB for one survey, so it's a good way to collect points.
Join their deal
Try to find juicy offers on Swagbucks. They usually have something cheap that will make you get money with a lot more. For example:
Sign up to be the host of Airbnb to get 4500 SB
Try Hulu for $5.99 to get $20
Try Audible for 2 months for $2 to earn $25
[If you're already a Swagbucks user, try this deal below]

Even when you don't really like the product, just try it to gain the reward. Using that reward, you can join another deal [to get another reward].
Refer a friend 
If you are a Swagbucks user and your friend signing up using your referral, you can earn 10% of their earning without hurting your friend's points. So if she/or he gain 10000 SB you can automatically receive 1000 SB without doing any tasks they did. How cool is that? If you are a Swagbucks user, find your referral link now and post it on your social media and make sure they sign up using your referral.
How to take your money
Now after your journey of playing games, watching videos, and taking quick surveys, how do you convert those points to become real money?
Well, Swagbucks has several options to redeem your points. You can trade it for gift cards or Paypal cash. From Swagbucks homepage, go to Gift&Rewards card. Can you see those pictures of gift cards? If you choose to trade your points with cash, try to find the Paypal picture and click on the value you want to trade with your points. Click on Snag this! and make sure your Paypal email address is valid. When the money is sent to your Paypal account, you can use it online or send it to your bank to withdraw the cash.