11 Fast Growing Vegetables
In a time of crisis when you can't go out too often but you need to feed your family with healthy foods.. maybe you're thinking about growing your own food.
And that's an awesome idea!!
Grow various vegetables in your garden and harvest them to make healthy meals for your family.
Grow fast-growing vegetables so you can harvest them soon!
Microgreens
Super easy to grow and super easy to harvest, this plant is absolutely beginner-friendly.
In about 10 days, you can harvest your microgreens and include it in your salad.
In this time of crisis, you probably are wondering about how to provide food for your family without going out too often.
And you probably are wondering how to start food garden when you don't have a green thumb.
Don't worry!! You can try growing this plant!
Growing only a small pot of microgreens might not be able to fulfill your family's need of vegetables.
But you can grow a lot of them around your home!
If eating the same veggie all the time doesn't appeal you, maybe you can make a cycle.
So plant different plants with different harvest time.
Make a harvesting schedule.
For example, week 2 is for harvesting plant A. Week 3 is for harvesting plant B. Week 3 is for plant A and C. Week 4 is for plant B. Et cetera.
Depends on how many plants you have around your garden, you can harvest different veggies every week.
How awesome is that?!
Garden Cress
Garden cress or Lepidium sativum is a great vegetable for your sandwich or soup.
This vegetable plant can be grown indoor around your windowsill or outdoor.
It means you can grow this plant even if you live in an apartment.
Garden cress can be harvested in 3 weeks, approximately.
Arugula
Arugula can be harvested in about 5 weeks.
You can plant it in spring or fall, but it needs sun to grow well.
Arugula can be planted in container or in soil.
Wherever you plant it, make sure the soil is well-drained.
Spinach
Spinach has so many benefits to health.
With spinach, you can make calzones, pesto, lasagna, and so many other meals even a simple clear soup.
Spinach can be harvested in approximately 6 weeks.
Baby Carrot
If you need some bright vegetable in your dish you can add carot.
And guess what, you can grow carrot at home!
Growing full mature carrot might takes 10 weeks or more.
But you can harvest it earlier and take it as baby carrot!
Baby carrot can be harvested in around 8 weeks.
Turnip
If you love smart work instead of hard work you probably need to plant turnips.
Because you can harvest both the roots and the leaves!
It means that you can have two kind of veggies when the harvest day come!
Turnip harvest time is about 5-6 weeks, depending on the variety.
Radish
Radish can be sauteed, baked, or simply roasted for tasty dinners.
When you have mature radish plants at home, you can harvest both its root and its leaves.
You can harvest radish in abut 4 weeks.
Lettuce
Now if you want some wide greens in your menu, you may need some lettuce.
And you can grow lettuce quickly!
Some lettuce varieties can be harvested in 6-7 weeks.
This crispy leafy vegetable is perfect for sandwich, burger, and of course salad!!
Bok Choy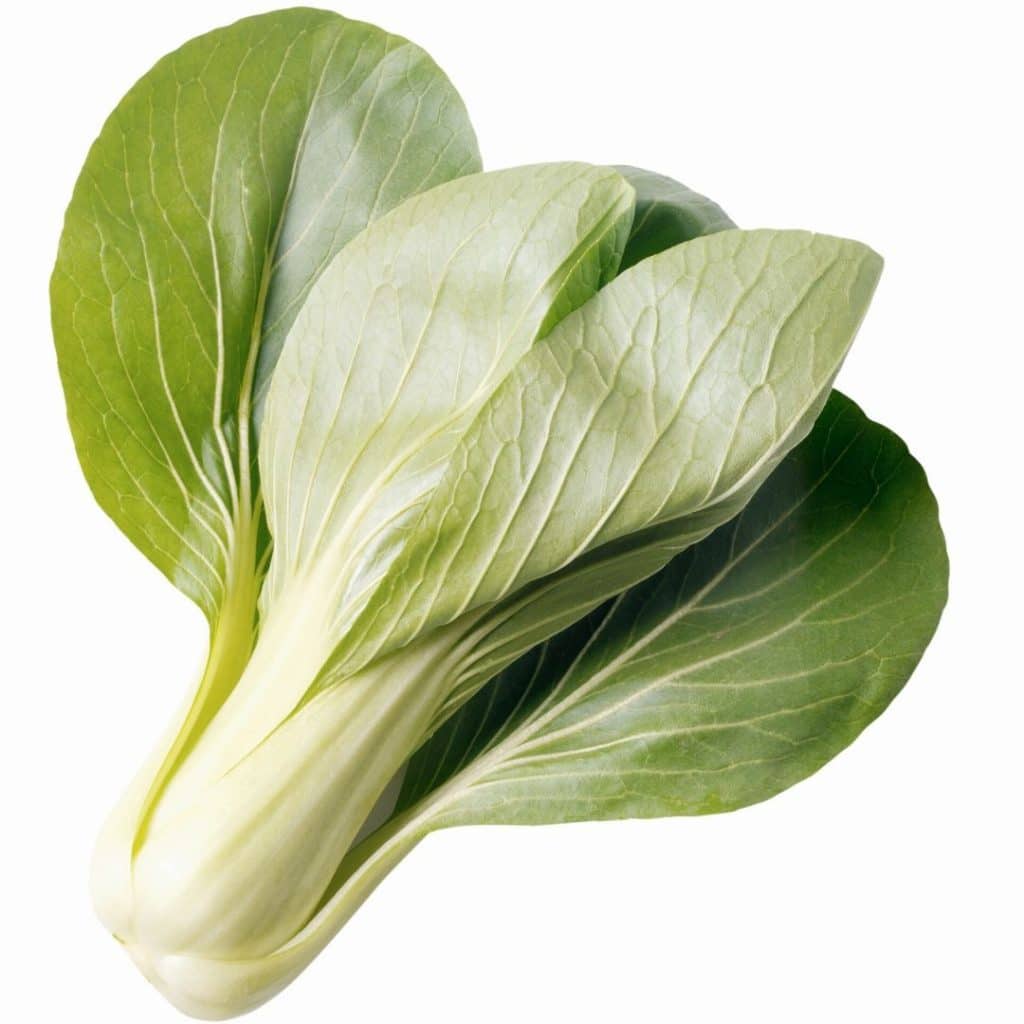 Aw, yum!!
I love it when bok choy combined with chicken noodle.
Bok choy is a beautiful green vegetable which is perfect for crunch-lovers. Because when you bite the "stem" part you can hear that crunchy sound!
Harvest time of bok choy is around 6 weeks.
Zucchini
This member of Cucurbitaceae is loaded with vitamins and minerals, which is very healthy.
Growing zucchini at home is possible as long as you have a well-drainage soil.
You can grow zucchini from seed in a pot and give it a good exposure of sunlight.
Some zucchini plants are ready to harvest in about 5 weeks.
Tatsoi
Tatsoi might not be as popular as other vegetables in this list.
Tatsoi is an Asian vegetable with green leaves that you can use in various dishes either being lightly cooked or served raw.
You can harvest tatsoi in 6-7 weeks.
Alright, so…
Vegetables are healthy foods that you can easily produce in your backyard.
When you want to provide your family with healthy food while saving money, you can try vegetable gardening.
And when you want fast result, you can try growing all those fast-growing vegetables!
It's definitely not an overnight success.
But the earlier you plant, the earlier you can harvest too.
The best time to plant a tree is 20 years ago. The second best time is now. (Chinese Proverb)
So, start planting.