Dinner is probably the most special meal of the day.
It's definitely not the most weight-loss-friendly, eh? But hey, isn't it memorable and special?
If you need some dinner ideas for #meatlessmonday or if you actually avoid meat then you should take a look at these recipes!
Lentil Dahl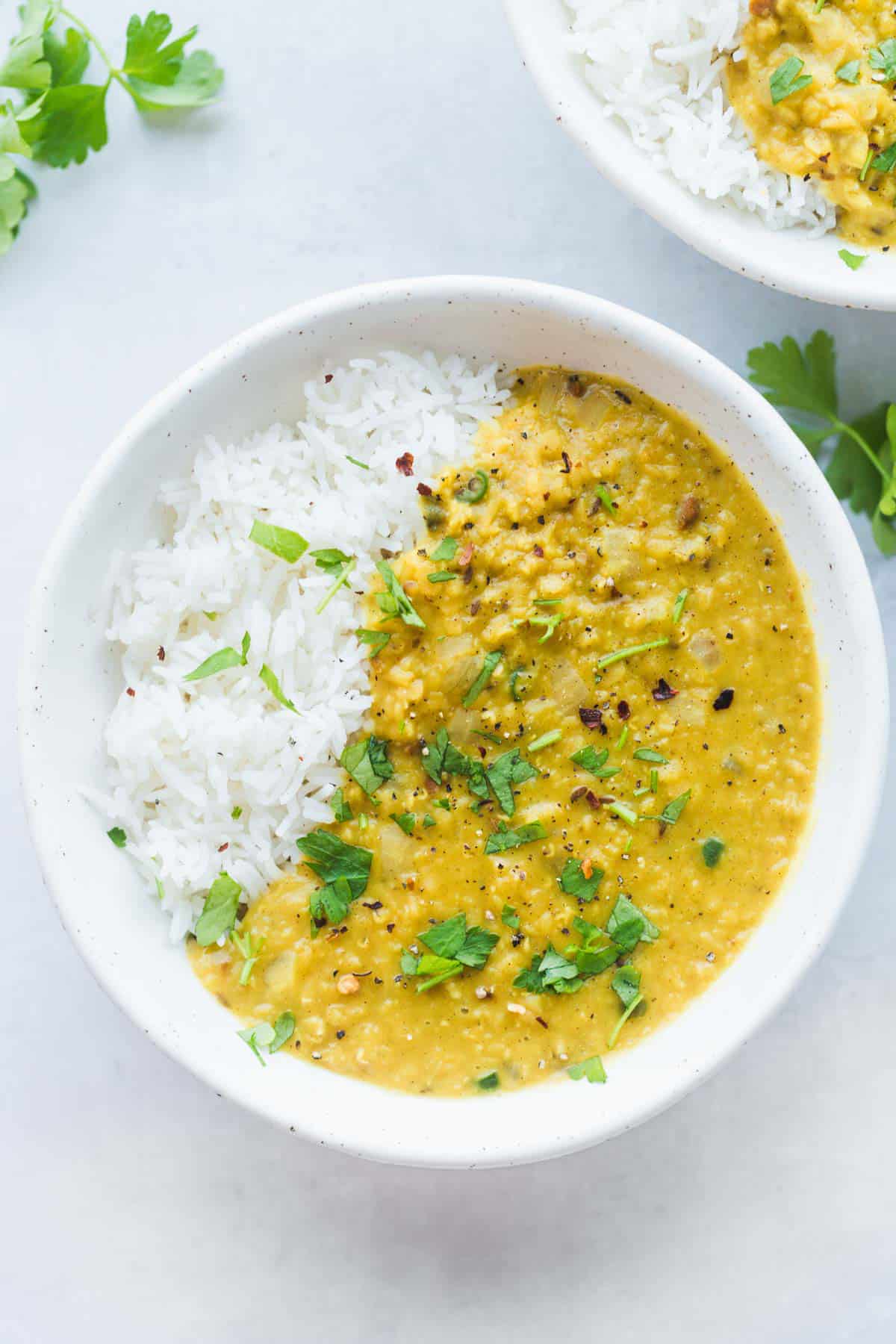 From Nourish Plate
When you want something easy and cheap for dinner maybe should consider this tasty meal.
Lentil dahl is pretty easy to make and you can make it using simple supplies!
Khichdi Recipe – 1 Pot Healthy Moong Dal Khichdi
From Veg Recipes Of India
Hmmm.. yum!
If you love rice for dinner and love 1-pot cuisine then you should consider this recipe!
Vegetable Masala Rice
From Flavours Treat
It looks tasty!
If you love veggies you can add more carrots!
Vegan Butternut Squash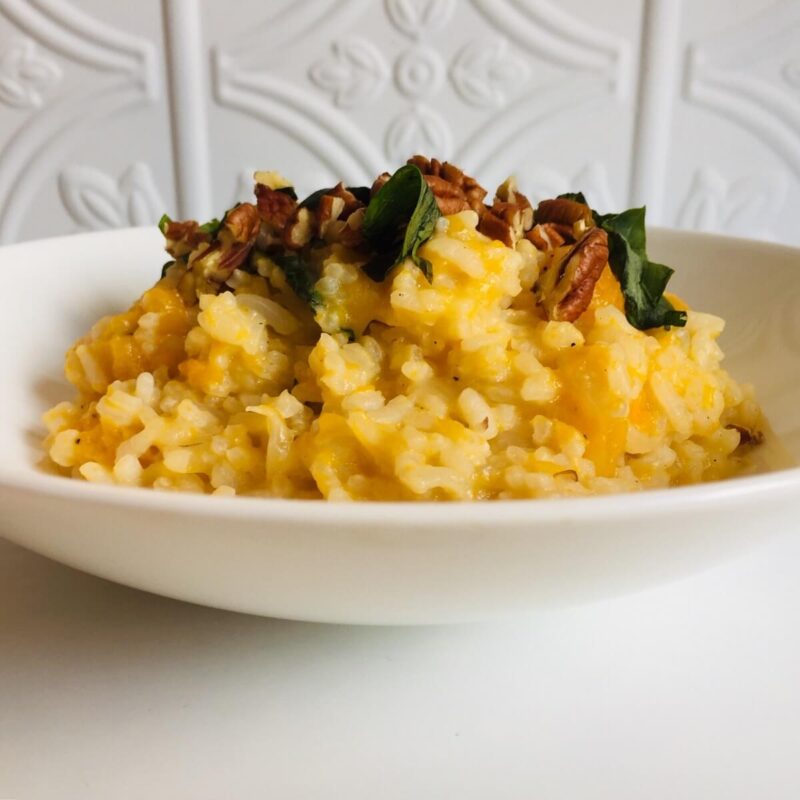 From A Sweet Alternative
Eating without meat can help you save money.
Eating without any animal products can help you save even more when you choose the right ingredients.
This recipe can be made for cheap using simple supplies!
Yellow Split Pea Dal
From Plant Based Folk
Another vegan-friendly recipe you can make for cheap!
The main ingredients of the recipe is only yellow split pea dal and tomatoes.
The other ingredients are all about seasoning and water.
Red Lentil Dal Of Love
From Vegan On Board
Being free of meat and animal products, this recipe is great for vegans!
That being said, if you are a vegetarian or a meat lover you can still try this tasty recipe!
Vegan Pesto Pasta
From Simple Vegan Blog
Recipes with lemon as seasoning is so special.
A little squeeze of lemon juice can bring a huge different in taste.
If you love combining pasta and lemon then you should try this recipe!
Green Peas Masala With Coconut
From Flavours Treat
Woah, vegan curry??!
If you love curry + vegan dish then you should try this recipe!
This recipe can be served with rice and enjoyed as a tasty dinner! And this is pretty quick to make!
Easy Minestrone Soup With Beets
From Very Vegan Val
Do you love minestrone?
If so, then you probably need to see this recipe.
This minestrone soup is easy to make!
You can make it with simple main ingredients, common herbs, and super easy seasoning!
Broccoli Carrot Potato Coconut Curry
From A Hedgehog In The Kitchen
Oh, I think I'm in love with curry.
I love the creamy thickness of it. Especially when a lot of spices are used and the seasoning is done really well.
If you love curry and veggies you can try this recipe!
Easy South Indian Coconut Rice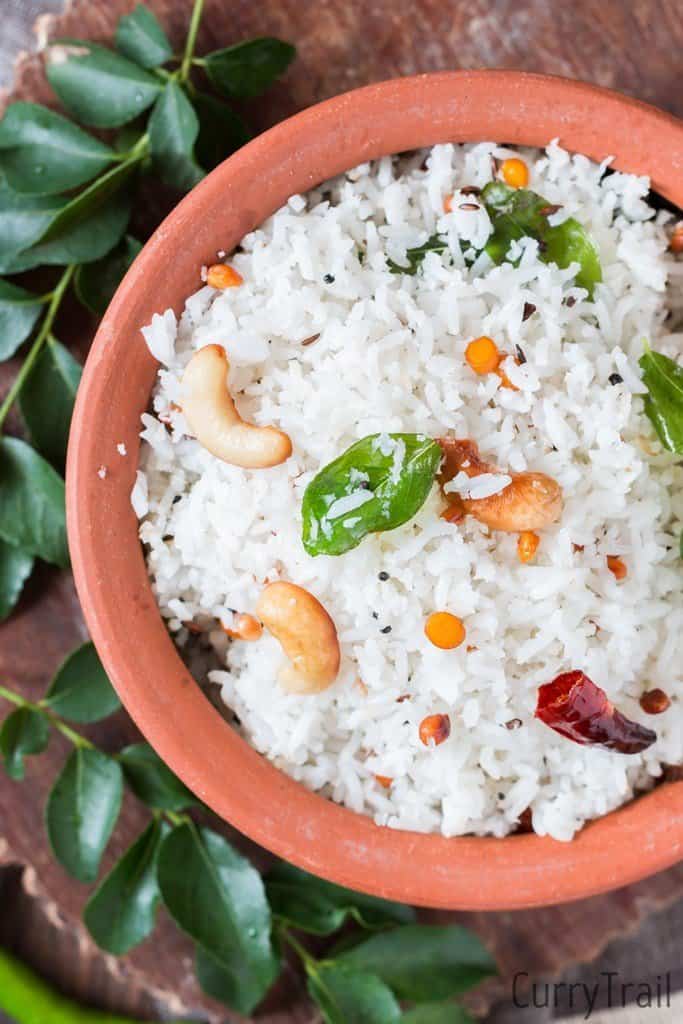 From Curry Trail
Do you need an indian vegan dinner?
If so, you can try this simple recipe!
You can serve it with tofu or tempeh!
Vegetable Chickpea Curry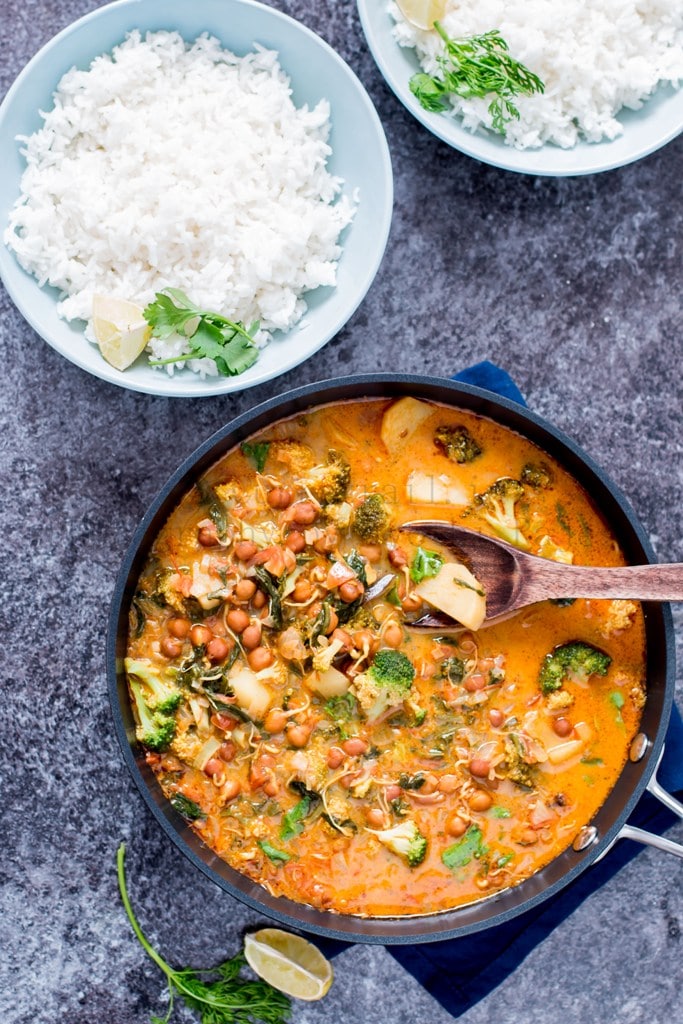 From Curry Trail
Another awesome curry recipes for vegetarians!
A warm serving of this vegan dish can be a great idea for a cold night!
Easy Vegan Coconut Curry
From Mindful Mama Health
Whether you love cooking on stove top or using pressure cooker, you can make this recipe!
You can enjoy it with rice if you want.
Roasted Garlic & Tomato Lentil Salad
From Wendy Polisi
Wow! What a fantastic combination of veggies!
If you need some fiber in your dinner maybe you can try and enjoy this dish!
Instant Pot Lentils And Rice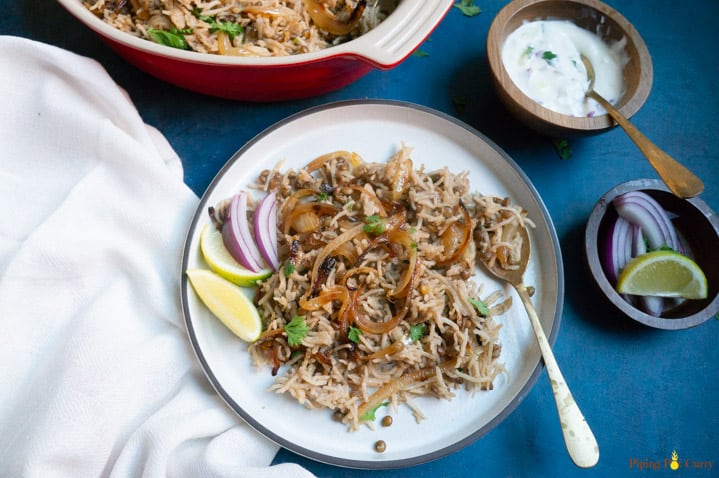 From Piping Pot Curry
If you love cooking with instant pot and you don't eat meat then you probably can try this recipe at home!
Actually, this recipe is dairy-free. So you can share it with your vegan friends!
Instant Pot Chickpea Curry With Spinach
From Piping Pot Curry
Red Lentil Soup With Lemon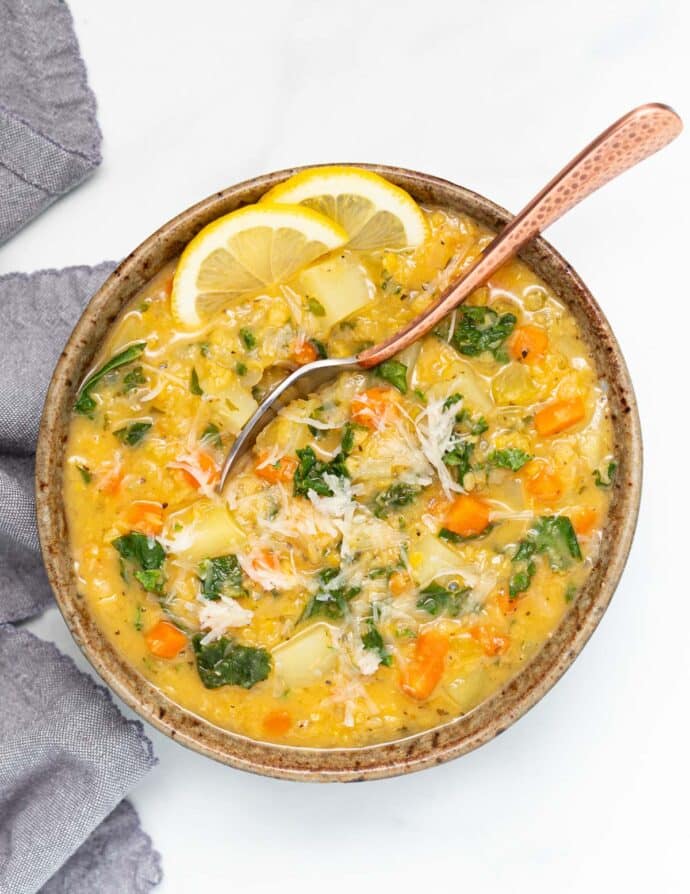 From A Virtual Vegan
Butternut Squash Curry
From Delicious Everyday