Dehydrated meals are those foods whose water contents have been completely removed or at least reduced to the barest minimum and this water removal is done for several reasons. There are several ways of going about this drying of food. Any process you choose, extreme care must be taken to ensure that the valuable nutritional contents and other qualities of the food are preserved while doing so. What food types we can dehydrate is solely dependent on their moisture content and hence susceptibility to decay while in storage. In this post, we will find out whether dehydrated foods are healthy options; the safest food dehydrators that can deliver healthy foods you would love and answers to more pressing questions about drying meals.
How Healthy Are Dehydrated Foods?
Dehydrated foods are as healthy as any other food especially if the process of drying them is hygienic. If this is done carefully, their mineral contents, vitamins and flavour are retained intact. Here are a few things you should have in mind about dehydrated foods:
Dehydrated foods have very negligible bacterial content which makes them safer to consume without any compromise to derivable benefits from them as food sources. That they have very little or no bacterial presence in them, makes dried foods very safe to consume without any fear of contamination whatsoever.
Most notably is the fact that these dried foods are known to be very high in their fibre contents which makes them perfect for proper intestinal motility during food breakdown which guards against indigestion.
Dehydrated foods are also known to have very low cholesterol content, a fact which makes them perfect for people that have high blood pressure and also protects healthy people from becoming hypertensive eventually.
To sum it all up, dehydrated foods are very healthy indeed, if not more so than even fresh foods. After all, the nutritional values of food dwindle just by sitting in your deep freezers during storage, so why not dehydrate as it is better for it, especially since dried foods are equally as healthy as any other.
What Are The Disadvantages of Dehydrated Foods?
The most obvious disadvantage dehydrated foods are known to have is that regardless of everything, SOME chemical flavour and nutrients may be unavoidably lost during drying which does not in any way compromise their nutritional value.
For instance, certain fresh and dried food items, basil to be precise, were compared on the basis of their nutritional values in a research meant to differentiate the two. The outcome of this research showed that both dried and fresh basil have identical ORAC values. However, there is the likelihood to lose some nutrients while drying, though your food is ultimately as good as it should be.
Can You Over Dehydrate Food?
Yes, it is quite possible to over dehydrate foods which certainly will cause a reduction in their nutritional values and even their tastes. For this reason, most food dehydrators come equipped with an inbuilt control mechanism that alerts you whenever the process is complete or even turn-off the machine to prevent any damage to the item being dried.
What Foods Can You Not Dehydrate?
Though most foods can be dehydrated for the obvious benefits of drying, there are still certain food items that you cannot dehydrate. These food items are those with little or no water content and therefore are not susceptible to decay and damage despite any prolonged storage. Dates, for example, is one seed fruit that is hardly ever dried because of its negligible water content naturally.
Other foods that cannot be dehydrated include dry foodstuff like rice, pasta beans etc. In fact, the most ideal foods to dehydrate are those that are fresh and have a water content that can be dried off to enable preserving for long.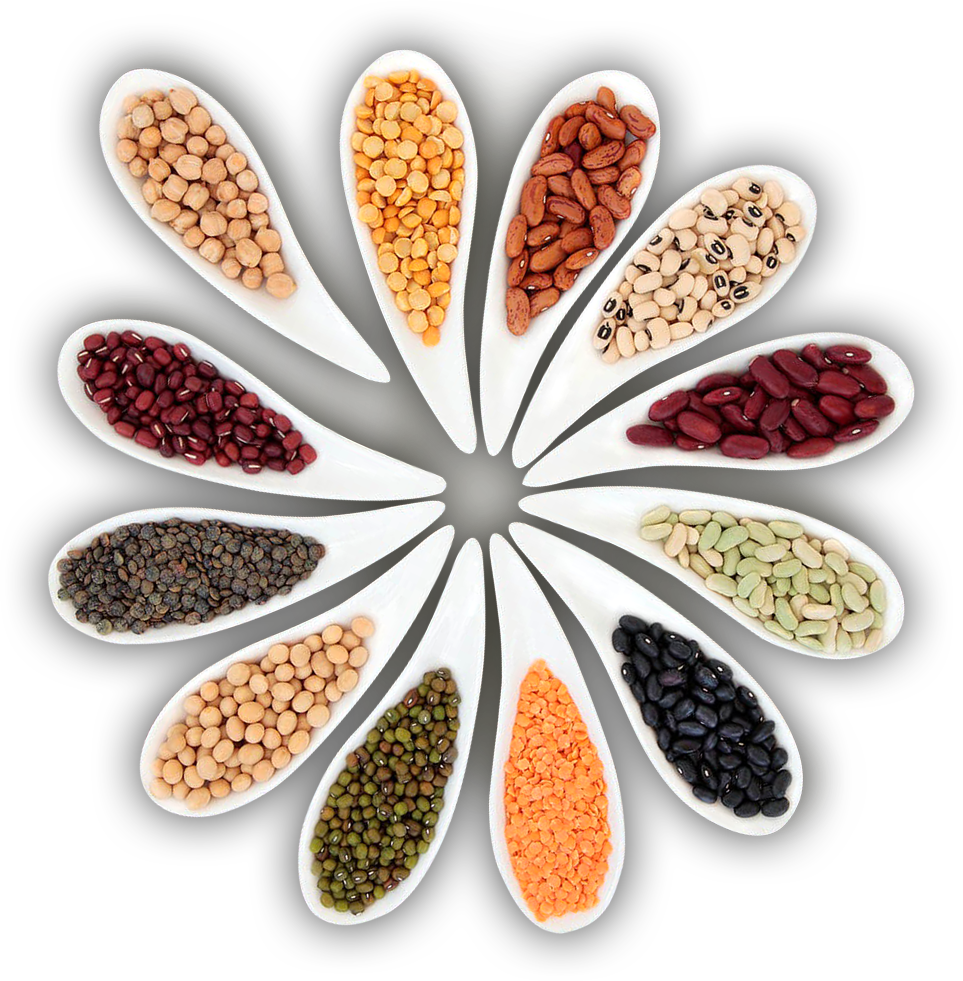 Does Dehydrating Food Kill The Bacteria?
Yes, the process of dehydrating foods can kill the bacteria in them. When drying foods, the water removal robs bacteria and other microbes in the food from the one condition that is essential to the existence and survival of any living organism. Absence of water makes bacterial metabolic activities difficult or even impossible and may ultimately cause their death. So, dehydrating the food can definitely kill the bacteria in it.
How Do You Know When Food Is Properly Dehydrated?
To enable users to know exactly when the process of dehydration is completed, most modern dehydrators come with a control timer that alerts you when it is done.
Alternatively, the colour, texture or aroma of certain foods tell you when you should discontinue the process. With certain food types, however, complete dehydration can be gauged by observing to see any traces of moisture or drippings such as beef, vegetables or chicken flesh.
Four (4) Of The Safest Food Dehydrating Machines You Can Use To Dry Foods
If you are concerned about getting a safe food dehydrator to dehydrate your foods in a healthy manner, I have got the best recommendations for you. For healthy feeding, you need a machine that can deliver healthy foods/snacks for you. Such a machine also need to pass certain safety measures and also have features that would come in quite handy during use.
Let me share with you some of the most recommended, safe food dehydrators; with their features as well as where to get them and all necessary spare parts for repairs and maintenance.
This food dehydrator is an amazing machine you can use to dry your fruits, vegetable, meat, flowers, herbs and lots more. With a transparent front door, 2pcs of non-stick sheets and 10 trays, you are sure to get the best out of this machine. It has got a digital thermostat and timer to make the whole food drying process as simple and convenient as possible.
Features
This dehydrator is equipped with ten BPA free and easily removable trays that are useful when there is a need to increase the length of dehydrating time for large or bulky items. Each tray measures eleven by fifteen inches (11 x 15 in) in size to allow for sufficient drying space of most types of food. These trays are of stainless steel which makes them easy to clean either manually or with a dishwasher too.
It also bears a rear-mounted fan that is able to circulate warm air for uniform drying of food in all angles.
The 630 Watts heating power of this machine makes it efficient such that the trays do not necessarily have to be moved or changed during use and it also prevents food from sticking.
There is, provided in this dehydrator machine, a transparent door which enables inspection anytime you want during the drying process. This transparent door is a means to guard against the possibility of over dehydrating.
The digital timer and thermostat enable you to choose your desired temperatures and time of dehydrating which could be up to forty-one hours depending on what you choose. You can also choose the temperatures of drying from about ninety-five degrees Fahrenheit to one hundred and fifty-eight.
Safety provisions are not to be taken lightly when dealing with electrical equipment and for that reason, this dehydrator is certified by ETL for its safety provisions and is also known to be BPA free.
In cases where the item is no longer required after purchase or is found to be defective due to any error in production, it can be returned for either a complete refund of the money spent in its purchase or replacement as the case may be.
Warranty services are equally provided as well for lengthy periods after purchase which takes maintenance costs off the users while the terms of warranty remain valid.
This product and all its accessories can be purchased through this Amazon link. On the page, you would find more details about it, price and also reviews that would help you decide.
If you are looking for a dehydrating machine with a touch of class, and that has also passed all the positive ratings, this one from COSORI is your best choice. It comes with a handy recipe book that has 50 recipes you can try out on your own. If you ever need new things to enjoy or maybe you run out of food ideas on any day, there are tons of fun and easy food you can get to make yourself. Best of all, it has got a temperature control so you don't have to worry about checking your food as often as possible to ensure it is not over-drying it.
Features
This dehydrator comes with food-friendly stainless steel and glass front door. These features make it perfect for drying most food items such as snacks, dog portions, bread loaves, herbs or even flowers and many more.
Through its simple design, this dehydrator is very easy to use since its timer can be set to any required time up to a maximum of forty-eight hours.
The dehydrator is supplied along with a user manual for the use and reference of beginners.
While in use, this machine is designed to produce the least noise that is also not harmful to our health. Simply set the timer as required and it gets to work without any disturbance whatsoever.
The tray liners of this dehydrator are not only BPA friendly but are also easy to clean since they are dishwasher friendly.
The machine turns itself off the moment the timer runs out. This would ensure that it doesn't stay on for long and consume power or cause its components to heat too much.
Overheating and any possible damage thereof, are also prevented by the inbuilt overheat protection device.
It is very easy to clean since the six trays and their liners are dishwasher safe. However, the choice of whether you clean manually or with a dishwasher is yours to make.
It is also covered by attractive guarantee and warranty terms which means refunds, replacements and even maintenance costs. These are borne by the suppliers for even long periods after the purchase.
Stainless steel is renowned for its resistance to rusting and corruption. Since most components of this dehydrator are forged from hardened stainless steel, it is expected to have very commendable durability indeed.
This dehydrator is neither heavy nor bogus and hence it can be easily handled as well as presented as a perfect gift item to friends and loved ones during festivities or special occasions like birthdays or wedding ceremonies.
This product and all necessary spare parts can be bought through this amazon link. There you would also find all you need to learn about the food drying machine.
This machine should be your go-to for making delicious treats for healthy feeding. It has got a touch screen feature to give you that soft touch and allow you not to worry about buttons getting spoilt along the line. CHEFMAN machine has digital temperature control, a timer and auto on & off to save you power when not in use. It is a must-have for you to naturally preserve and extend the life of your food while saving money by having healthy dehydrated snacks at home for longer periods of time.
Features
This dehydrating masterpiece has certainly made drying a lot simpler than has hitherto been the case. It is equipped with six large BPA free plastic trays to enable you to process a wide range of dehydrated foods in a single attempt for a lot cheaper than the other alternatives. What is more? There are no preservatives needed and hence, people with allergies are not at any risks.
To allow you perfect drying times, it is provided with a digital temperature setting with a wide range of between ninety-five to one hundred and fifty-eight degrees Fahrenheit. This temperature range will conveniently dry most food materials in the kitchen.
This dehydrator is manufactured with such a design that guarantees excellent airflow for uniform and even drying without the fear of over-heating in the process. This is accomplished through the use of its highly rated stainless steel rear-mounted fan for effective air circulation while drying.
The entire process of drying from start to finish can be conveniently monitored without stress. The machine has been provided with a transparent door by the side through which inspection can be progressively made while drying.
There is a drip pan made available to collect all the food juices dripping from the tray and saving your machine from getting messy.
Safety should be accorded all possible considerations when choosing any electrical appliance. This dehydrator has not only gotten ETL approval for safety but is also manufactured with advanced safety technology. The quality and resilience of the materials used in its manufacture confer on this machine excellent durability to ensure it gives you value for money.
It is supplied with a user guide in the pack to assist beginners and there is also guarantee and warranty agreements to protect users for even long after purchase just in case there is any complaint or malfunction.
This dehydrator or any of its component parts are readily available on-demand on Amazon. You can click this link to see everything about it and also read other users reviews.
Whatever food it Is you have which you want to dehydrate, the NUTRICHEF food dehydrator has got you covered. It can preserve varieties of food and of course, it produces nutritious food with very simple preparation. It doesn't consume much power, but it delivers just the right amount of heat your food would need to get dry in a short time.
Features
Unlike most other dehydrators, this machine is equipped with a multi-tier countertop capable of preserving different varieties of food all in a single attempt.
There are six fortified stainless steel trays that are readily removable which makes dehydrating and cleaning very much easier.
The temperature regulator allows for perfect drying by giving you the chance to set the temperatures that best fit what you are processing without the possibility of overdoing it.
This dehydrator has a LED display that notifies you when the machine automatically shuts off and also switches door magnetic induction.
The internal fan provided is to guard against overheating and equally ensures that air at a temperature of about 360 degrees Celcius circulates all around the machine to make for perfect and even drying of food items.
The guarantee terms offered to customers are believed to be better than what you may likely get elsewhere as refunds or replacements are done promptly. All these are provided for complete customer satisfaction at all times.
The dehydrator is both portable and light which makes it easy to handle as well as a good gift item to friends or loved ones during festivities or special events.
The machine has parts that are easily removable and dishwasher friendly. This makes cleaning after use rather easy either manually or with the aid of a washing machine. The choice is yours to make.
If this sounds like something you would love to have for drying your foods, click this link to be taken to the page on Amazon where you would find more details about it and also see what others have to say about it.
Conclusion
Dehydrating foods are generally healthy and to have a safe dehydrating machine to help you with drying is important.
It is no longer in any doubt why dehydrating machines are a must-have for everyone. You not only save cost by dehydrating at home but also eat healthier food as well since dehydrated foods have less bacterial content than some fresh foods.
Now that we know it has become a choice we may all make someday, this post is most timely indeed as it will enable us to make wise and informed decisions on what dehydrators to buy.