Recipe
Cherry Cola BBQ Sauce is going to be your new favorite homemade BBQ sauce! It's delicious on a range of meats and has a complex flavor. This barbecue sauce is ideal for people who are looking for something different yet full of taste.
The flavor profile is sweet & tart with a underlying cola bite. The perfect pairing for chicken, pork or beef!
Ingredients
1 cup ketchup
1/2 cup dark brown sugar
1/4 cup of Cola
1/2 cup of pitted & blended Morello Cherries
1 tablespoon cider vinegar
1 teaspoon dry mustard
1/2 teaspoon onion powder
1/4 teaspoon garlic powder
1 tablespoon Worcestershire sauce
1 teaspoon smoked paprika
Directions
Begin with your secret ingredients: Morello Cherries. Start by removing the pips and then throw the cherries into your blender and give them a through blend, until you get a smooth cherry paste. If the cherries are a little dense, you may need to add a splash of cold water to help with the consistency at this point.
Next, combine all ingredients in a medium saucepan over medium heat, stirring frequently.
Bring the mixture to a boil, then reduce the heat and simmer for about 15 minutes, or until thickened.
Use the sauce immediately, or store in a covered container in the refrigerator for up to 2 weeks.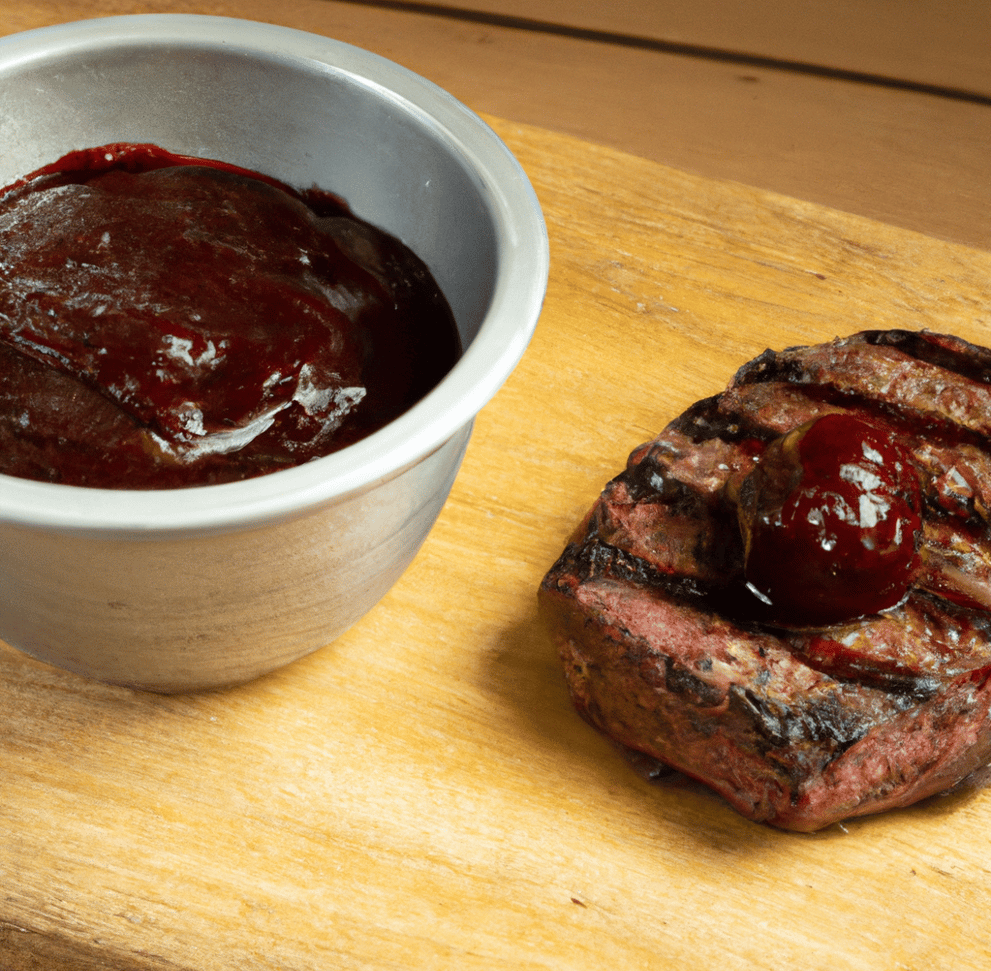 Tips
– If you want a thinner sauce, add more Coca Cola until you reach the desired consistency
– For a less sweet sauce, cut back on the brown sugar
– Apple cider vinegar can be substituted with white vinegar
– This sauce can also be made in a slow cooker! Simply combine all ingredients in the slow cooker and cook on low for 4 hours, or until thick
4. Tips and Tricks
5. Variations on the recipe
How To Serve
Cherry Cola BBQ Glaze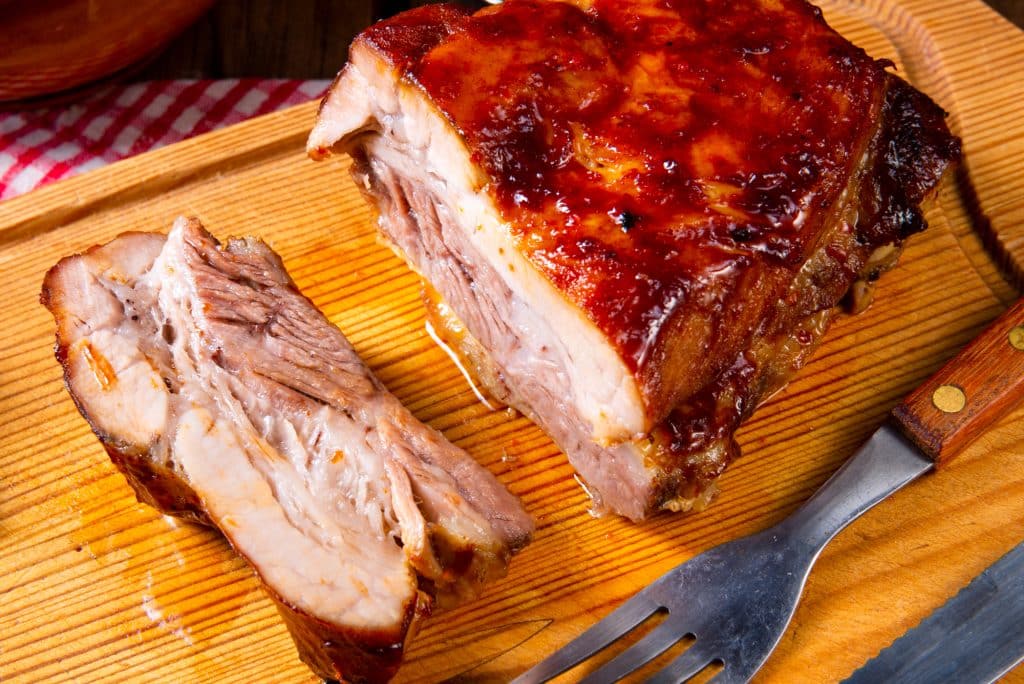 Our BBQ Cherry Cola sauce works really well as a glaze or mopping sauce. For a quick rundown of this incredible combo, grab yourself 1 rack of baby back ribs, season generously and smoke for 2-3 hours at 225 degrees F in your smoker or BBQ.
Slather on that delicious sauce for the last 30-60 minutes of cook time and re-apply every hour for the next 4 hours, until the internal temperature of the ribs hits 203 degrees F.
Then, let them sit for 30 minutes to rest before cutting in between the bones and serving! It takes a lot of time, but is 100% worth every second for delicious, fall-apart ribs.
Cherry cola bbq sauce is also great on grilled chicken or as a marinade for pork tenderloin!
Cherry Cola BBQ Dipping Sauce
Serve with your favorite grilled meats or use as a dipping sauce for chicken nuggets! Alternatively squirt it onto a smashed beef burger and complete with Melted chedder cheese, some crispy onions and smoked streaky bacon for a truly Texas-worthy BBQ Burger.
Cherry Cola BBQ Hot pepper sauce
Looking for more heat than sweet? – When combining all the ingredients in a heavy large saucepan, add in more hot pepper sauce or chili sauce and reduce heat whilst stirring occasionally (be careful to prevent scorching) to give your cherry cola barbecue sauce that spicy kick to really get the taste buds tingling!
Other Cherry BBQ combos and ideas:
Want to give it more of a "kick" without the spice? – Add garlic & onions
Create a ketchup style sauce with sweet cherries
Simmer uncovered for 20 mins, stir and add onions & finely chopped dill pickles and finally cool completely for a unique twist on traditional burger sauce
Nutritional Facts
Calories: 61kcal Carbohydrates: 15g Protein: 1g Fat: 1g Saturated Fat: 1g Sodium: 140mg Potassium: 112mg Fiber: 1g Sugar: 14g Vitamin A: 82IU Vitamin C: 1mg Calcium: 14mg Iron: 1mg