Cleaning can be challenging.
The house needs to be kept in cleanliness. But cleaning every room of the house EVERY SINGLE DAY can be totally exhausting and time-consuming, am I right?
That's why you need a weekly cleaning schedule that focus on a specific area/room for specific day.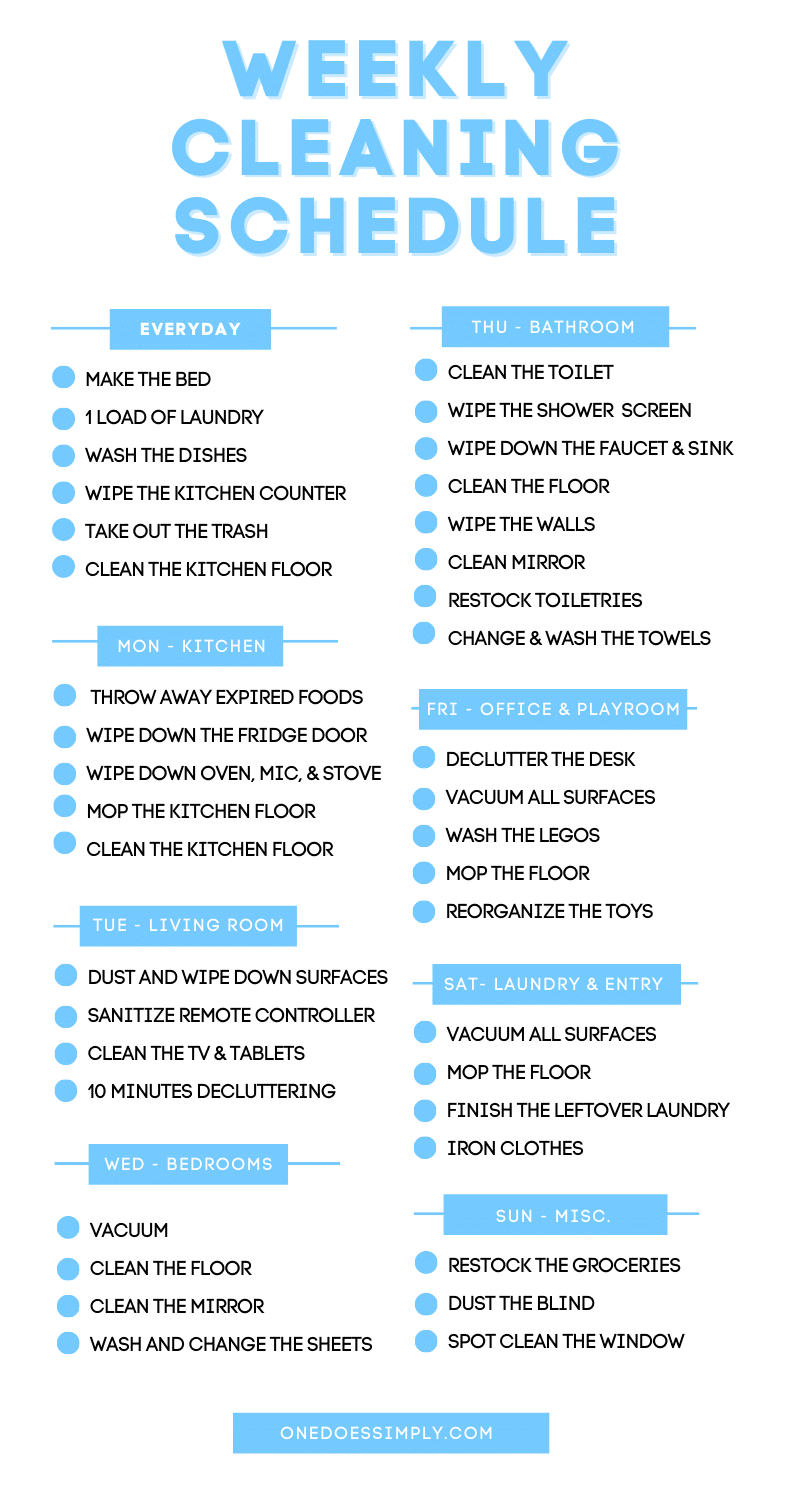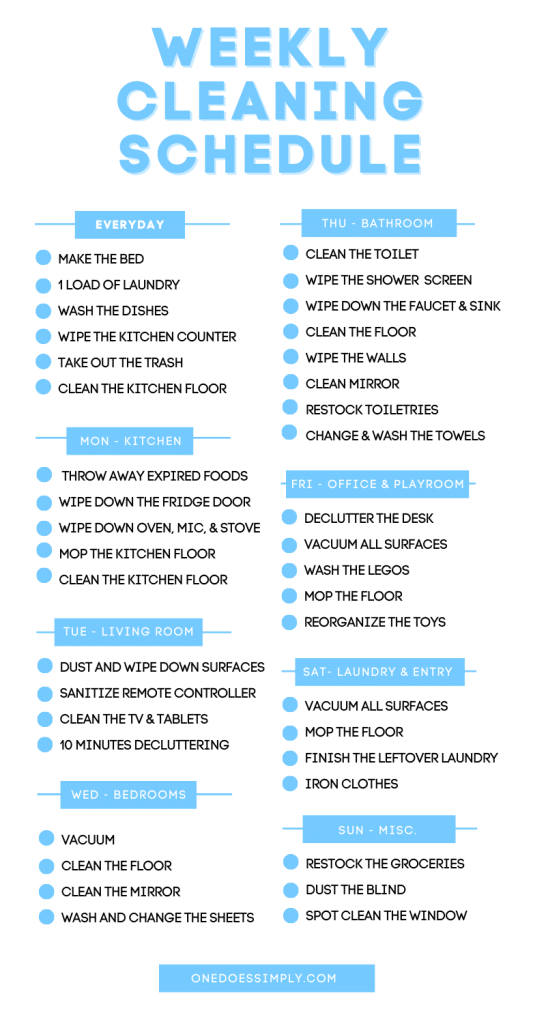 For example, on Monday you need to focus on the kitchen, on Tuesday you need to focus on the living/family room, etc.
Of course there are simple chores that you need to do every single day such as making bed and dishwashing.
So, use this printable at home to help you keep your house clean!
Download this PDF and print it at home!