10 DIY Home Organization Ideas For Small Spaces
Living in a small home is a trending lifestyle right now.
Somehow it feels efficient and simplistic.
It's a smart way to force your self to put only the essential things in your home and leave the cluttery things behind.
Life becomes simpler.
On the other hand, when you have only small spaces you might be wondering how to store things.
Stacking a pile of stuff on the table is not the best idea.
You need something space-saving but also useful for storing things.
Down below are genius DIY projects that you can use for organizing things!
These projects are space-saving so you can use it whether your home is small or big.
DIY Canvas Storage Ottoman
This multi-functional storage ottoman is easy to sew and so useful!
You can use it for storing so many things.
If you put fluffy things inside (e.g. stuffed animals, blanket) then you can use the "bag" as a chair or as "footrest".
You can also lean on it while reading a book.
And don't forget, you can always adjust the color to your liking! Just find the fabric you love and sew it!
Use The Idle Space Above The Toilet
Yes, bathroom might be one of the smallest room of a house.
But it can be super small you have no idea how to store toiletries and bathroom products inside.
If you pay more attention, there is a high chance that you actually have that "space" for organizing.
You just need to install something, like a floating shelf.
If you don't feel crafty and you want something quicker, just grab a basket from the dollar store and install it on the wall.
You Can Also Use Wooden Crate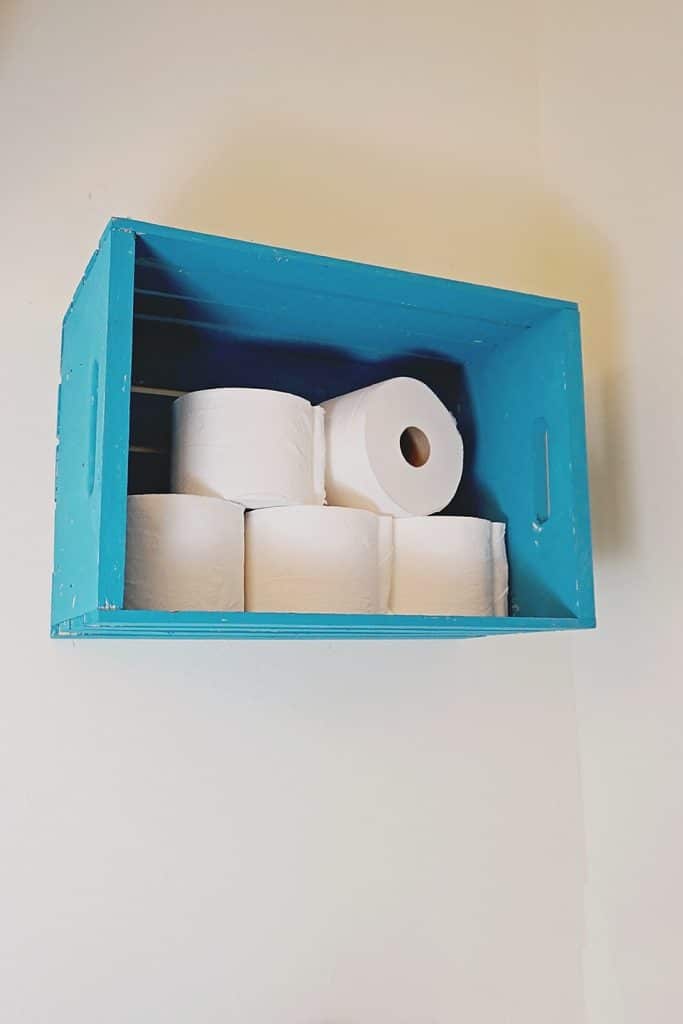 I think metal basket/wooden basket/wooden crate works best for holding items like towels or jars.
But if you only need to hold toilet paper stocks/ lightweight toiletries you can use sisal or plastic basket.
Oh, and please make sure to secure the brackets really well.
Comprehensive organizing using pegboard
When you love crafting you probably have A LOT of craft supplies at home.
How do you store them well when you don't have a wide space?
You can use pegboard to help you tackle the mess!
Mount some baskets and little buckets to help you put crafty items in a good categorization!
Organizing Cleaning Supplies In The Garage Using Pegboard
Another creative organizing trick using pegboard!
Yes. Pegboard can be a space-saving way to organize things.
It's like turning your plain wall into something attachable (for hooks, baskets, and so many things)!
You can organize your cleaning supplies using a huge pegboard in the garage.
Use Clear Bins With Labels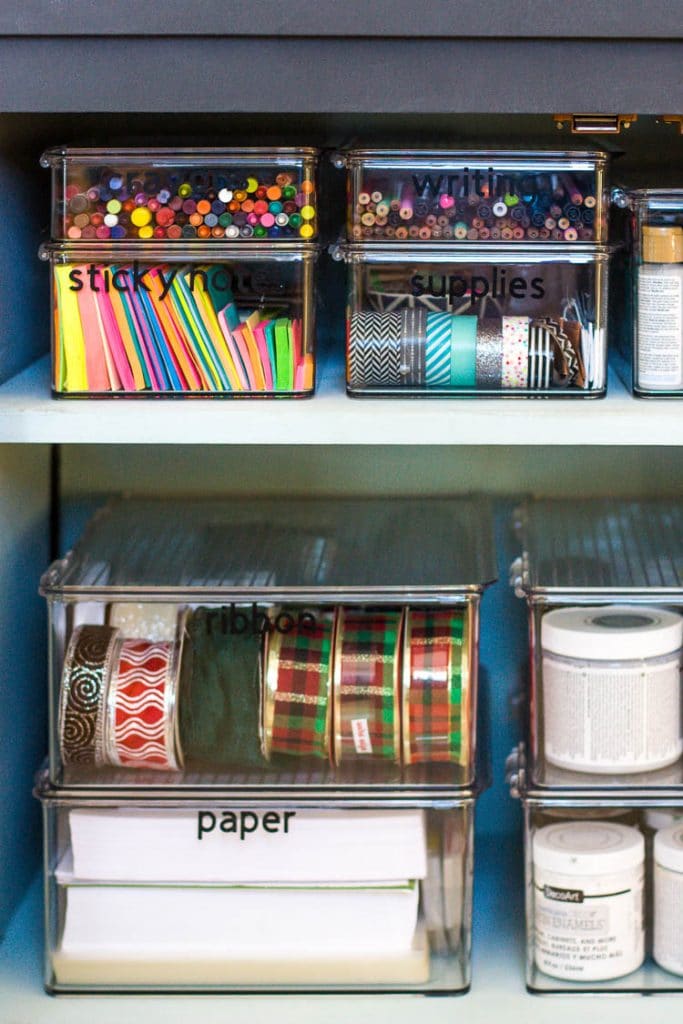 Stacking non-transparent bins inside a small cabinet is not so efficient.
It can make you confused.
Start with clear bins (if you cannot find acrylic bins, you can try transparent plastic bins instead).
Don't forget to label each bin with easy-to-read fonts to make life easier.
Convert A Dresser Into A Baby Changing Table
Gather all your baby supplies (diapers, clothes, thermometer, pacifier, brush, creams, etc).
Put essential items inside a wire basket and put the basket inside one of the dresser drawers.
Store the diapers inside the drawer too.
And don't forget, the most important thing is placing a soft comfortable changing pad on top of the dresser.
This is a super-smart way to help you save time and sanity when changing your baby diapers.
Everything's so close so you can reach it quickly and easily!
Mason Jar Bathroom Organizer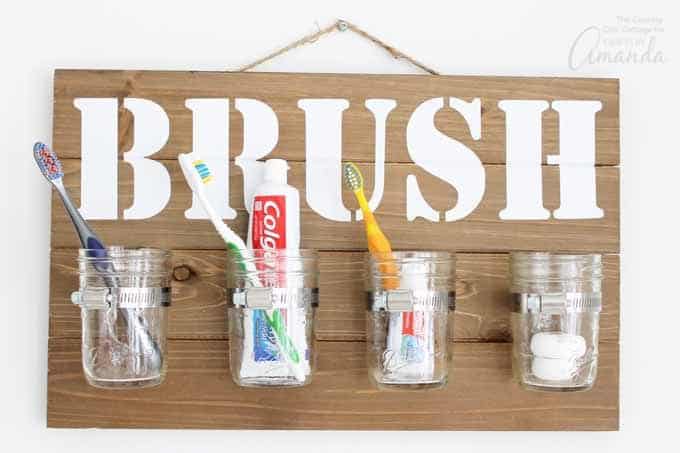 Use empty baby food jars for organizing things
Store Spices On The Pantry Door
When you already have too much inside your pantry but you still have herbs and spices to organize, you can use the door!
Install some wire baskets and organize those herbs and spices on the door.
Happy organizing!