Farmhouse style is stunning.
It's so popular too that typically farmhouse decorations out there offered in a high price, which doesn't sound interesting for a tight budget.
But did you know?
Decorating your home with farmhouse style doesn't have to be expensive.
Down below are creative farmhouse style decoration ideas for you to try at home.
The supplies needed for each project are affordable.
Plus, these DIY ideas are SUPER EASY to make!
How amazing is that?!
By crafting your own farmhouse decorations, you can save so much money while improving your creativity!
So, check out these fantastic ideas and try your favorite ones at home!
Stenciled Crates
You can bring the farmhouse atmosphere to your pantry too!
Personalized your pantry carts with farmhouse style!
This DIY project is super easy!
DIY Bling Ring Dish
If you're a big fan of clay projects, then you should probably try this craft!
It looks so simple, elegant, and it can match your farmhouse interior so well!
DIY White Farmhouse Pitcher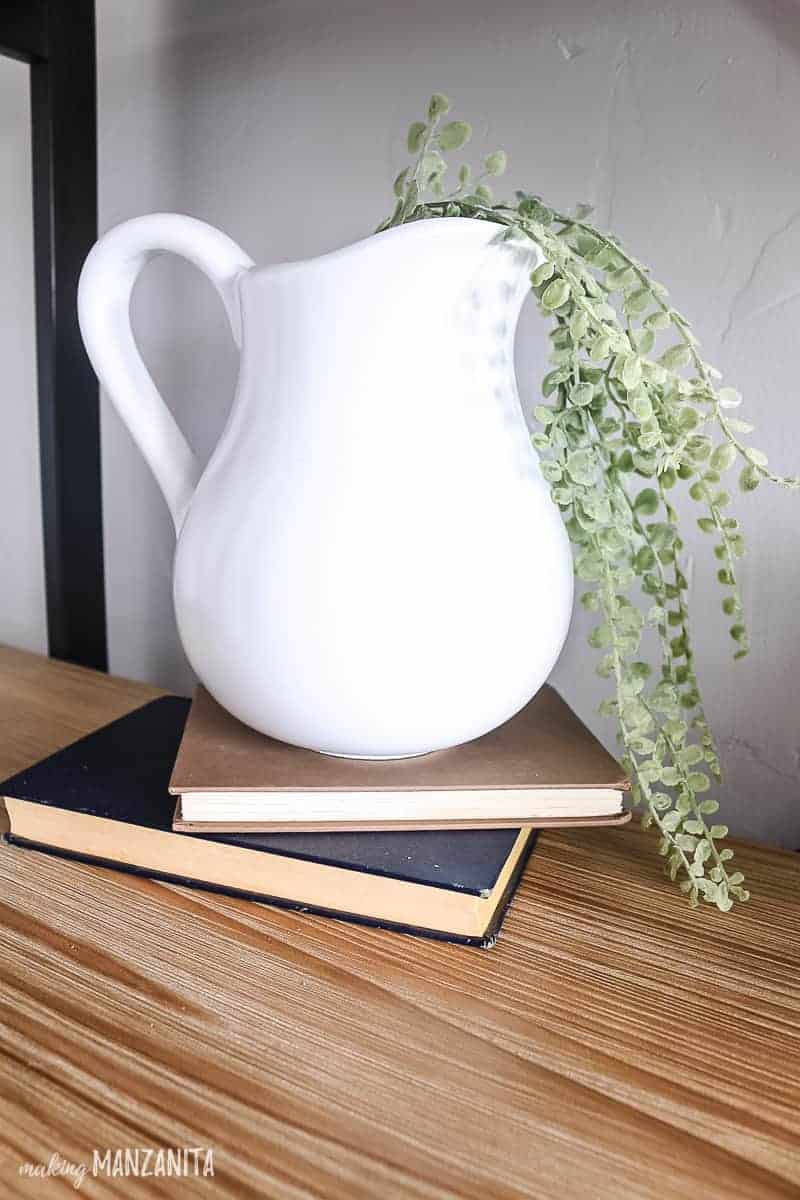 From Making Manzanita
I love this look!!!
I mean, it looks so elegant but you can make it for cheap!
If you have a boring pitcher at home or a cheap pitcher from the thrift store you can use it to try this DIY project at home!
Narrow Bedside Table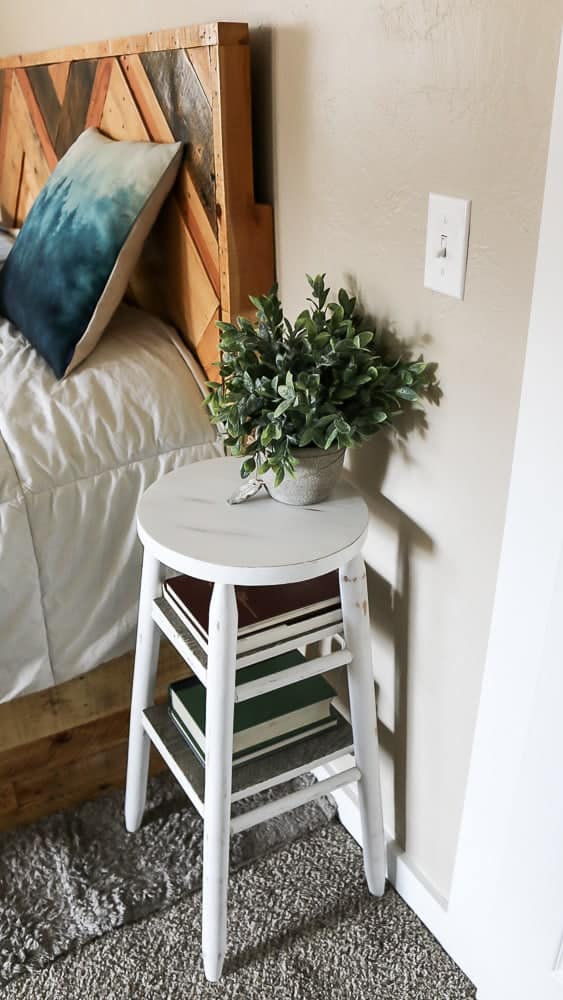 From Making Manzanita
If you love upcycled furniture then you probably need to see this DIY idea!
You can convert old furniture into another one with a touch of creativity!
SEE ALSO : DIY FURNITURE REPURPOSE IDEAS
Farmhouse Barnwood Picture Frame With Metal Wreath
From Our Crafty Mom
Need a farmhouse decor for your door?
You can try this idea!
DIY Gather Sign
From Our Crafty Mom
If you love simple wooden project, then you can try this DIY craft at home!
Use the decor in your family room to enhance the "gathering" vibe!
Galvanized Bucket Hanging Succulent Planter
From Our Crafty Mom
Woah! This is so beautiful!
If you love succulent gardening and farmhouse decor, then you might need to try this craft!
DIY Upholstered Headboard
From Feeling Nifty
This DIY project is super budget-friendly!
You can make it for cheap! Like, really cheap!
Farmhouse Crate Centerpiece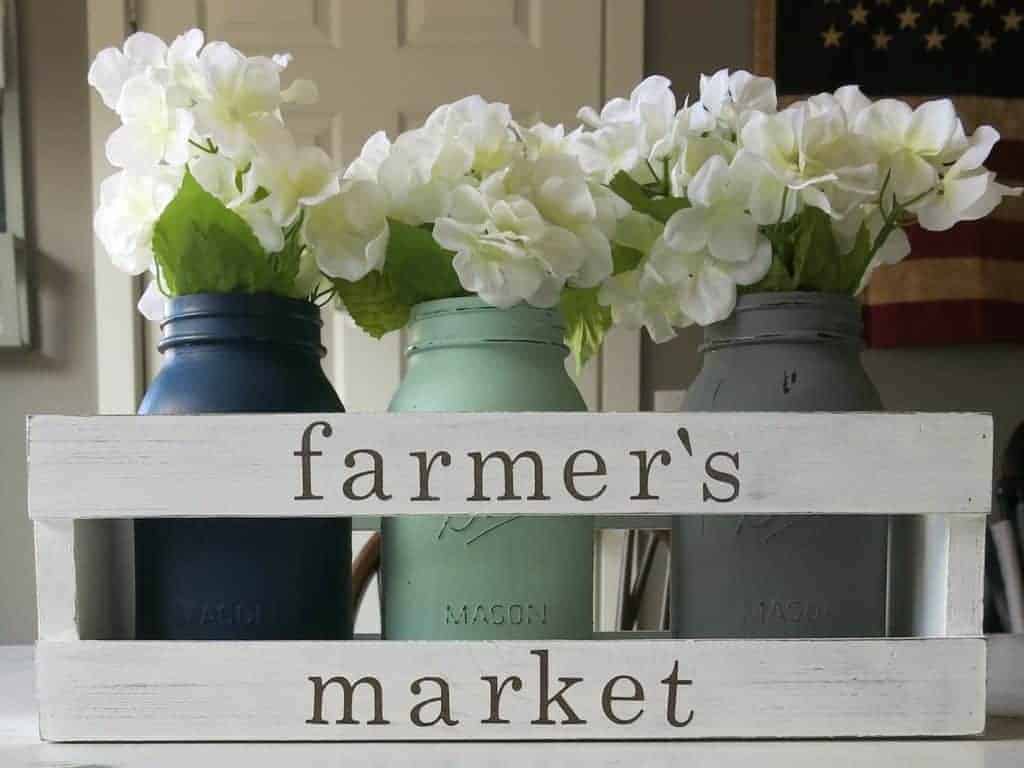 From Making Manzanita
What a beautiful centerpiece!!
You can use this project to beautify your dining table.
3 Tier Tray Stack
From Craft Bits
Need a decoration that can function as display tool or organizer?
You can make DIY tiered tray stack!
With the tiered tray you can display cupcakes, fruit, light-weighted toiletries, or jewelry!
DIY Chalk Painted Herb Planters
From DIY Vibes
Wow!! This is so wonderful!!
This project is so creative and easy to make but the result is stunning!
You can also try this idea at home for indoor gardening!
BONUS:
These might not be used inside your home.. but these DIY farmhouse decors are too good to exclude!
DIY Farmhouse House Number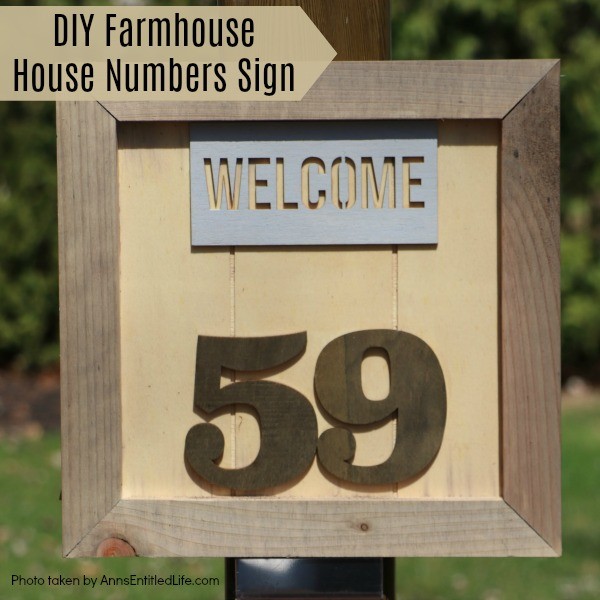 From Ann's Entitled Life
Jar Flower Holder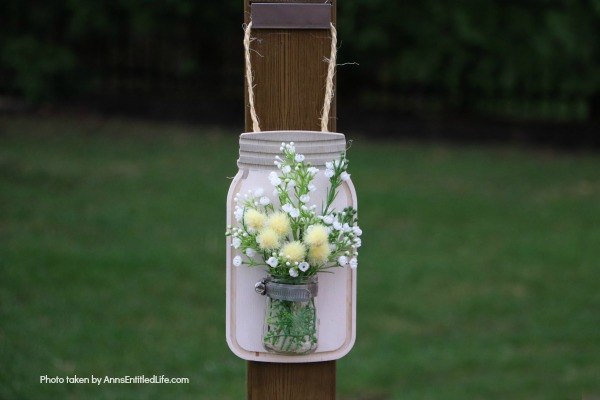 From Ann's Entitled Life
You can use it to decorate your mailbox or your garden!