If you are landed here, you probably are living in your own house with a wide outdoor space.
First, I want to say CONGRATULATIONS! Because not everyone has that privilege. So consider yourself very lucky.
Second, I want to assure you that you can improve the look of your outdoor space without hiring an expensive landscaping service!
Take a look at these amazing DIY outdoor landscaping ideas!
Pick your favorite ideas from this list, combine them, make some tweak if you want, and use it to make your yard look impressive!
DIY Wood Fired Pizza Oven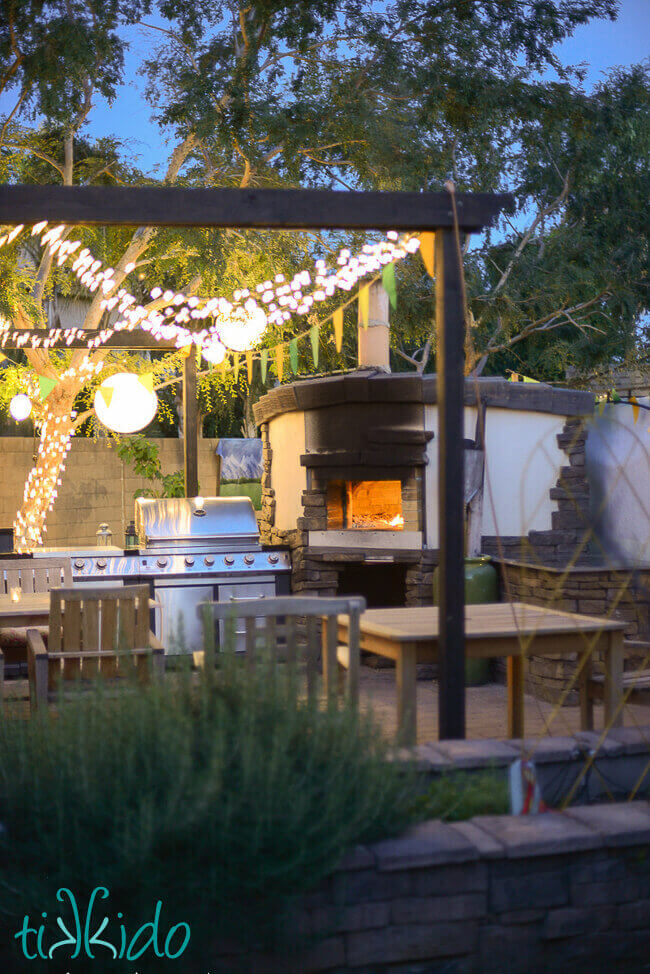 From Tikkido
If you love hosting an outdoor family gathering, you can create this DIY project to impress your guest!
This DIY project looks fantastic and have a fantastic function as well!
DIY Steps on A Slope
If you have a large (but plain) backyard you can make it look impressive with this simple DIY project!
You can decorate it with flowers and your favorite plants around it.
However, if you have a backyard which naturally wet all the time maybe this project is not the best for you.
DIY Raised Garden Bed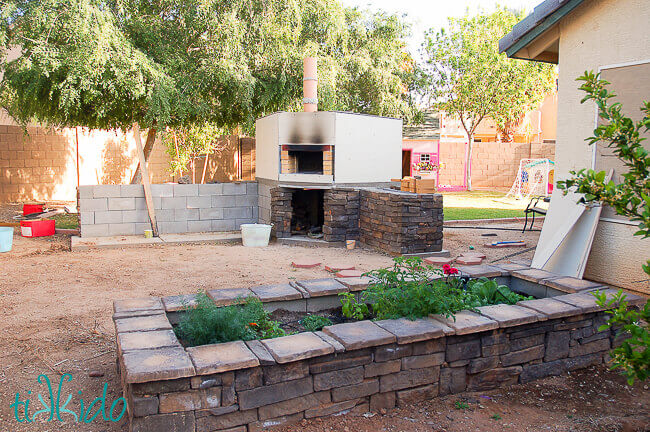 From Tikkido
Doesn't it feel so pleasant when you have awesome plants in your backyard?
The thing is… not every backyard suitable for gardening.
And I am talking about the soil.
Some soil is just "non-cooperative" when it comes to growing plants.
One trick you can try is build a garden bed and fill it with a garden soil.
And if you want something cooler you can make a RAISED garden bed.
If you make it tall you can make gardening easier because you don't need to kneel or squat when taking care of your plants.
Plus, you can have a new seating area in your backyard.
Simple DIY Patio
Pea gravel is great for patio.
Above the pea gravel patio, you can place a wooden bench, string lamps, and planters.
DIY Paver Planter For Decorating Your Backyard
Got some pavers left after building a patio?
You can use it for crafting planters!
Use the planters to display your favorite plants and you can put the planters around the patio.
DIY Paver Walkway
Yes, it looks awesome.
And yes, you can do it yourself.
You can also adjust the shape of the walkway to suit your style.
Decorate Your Mailbox With Flowers
Surround your mailbox in your front yard with beautiful flowers.
What kind of flowers is great for decorating a mailbox? See it on It's Garden Thyme.
Cover Your Succulent Bed With River Rocks
Are you a fan of succulents?
If so, you can display your succulent collection in your backyard!
Make a DIY succulent bed and decorate it with river rocks.
If you already have a flower bed or a plain succulent bed in your backyard, that's great! You just need to give a little touch of creativity and display your succulent beautifully!
Involve Dark Mulch To Make Some Color Contrast
Cover your garden bed soil with dark mulch to add some contrast.
This can work really well when you have bright-colored plants and flowers.
---
Sure, you can call a landscaping service and ask them to build all those items above for your yard.
But you probably need to prepare a huge budget to make other people build those for you.
So, why don't try some DIY projects?
Consider it as a refreshing outdoor activity after a boring work behind the table.
Oh, and don't forget, you don't need to make each of those projects. Just pick one or two or combine some of them to build a backyard/front yard you love.
Pick your favorite ideas and try them at home!
You can do it!