Basket is a very popular organizer.
It's simple and affordable. It's also super easy to find.
Baskets can be used for organizing various items at home.
If you want to organize your whole home for cheap, consider buying some baskets and use them to organize your home.
Down below are organizing ideas that you can try using baskets!
Collect the Pillows
You can apply this idea in your bedroom or in your living room.
Separate The Dirty Clothes
Put dirty clothes inside your laundry bin.. Or better yet, categorize those dirty clothes according to the color or owner so they don't mix.
Put Baby's Hygiene Products Together
Babies need special items to keep them healthy and happy, am I right?
One of the most important thing for a baby health is hygiene products!
If you have your first newborn baby you probably have a lot of baby products inside the nursery room! And you can use baskets to organize them!
You can try this idea with a big basket or several small baskets.
If you use some small baskets, you can make categorizations. For example, basket A for bath, basket B for diaper and diaper creams, basket C for travel-related products.
Stack the Sweaters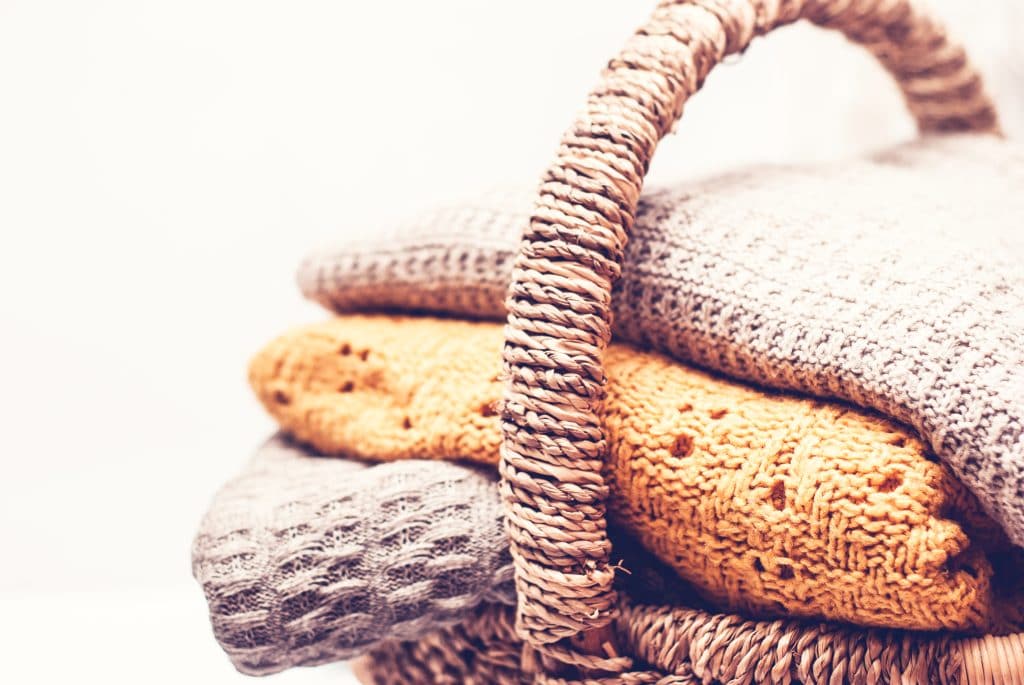 Knitted sweaters are so good for the winter!
You can use baskets to organize sweaters!
Throw The Throw Blankets Into A Basket
You can try this idea in your living room in the fall or winter.
You can also try this idea in your bedroom when you need extra warmth.
You can also try this in your linen closet so they can be easily found when the cold season comes.
Roll/Fold Towels And Store Them In Basket
Organizing towels in a basket is so easy and practical.
See also these towels organizing ideas.
Use basket for extra storage in the kitchen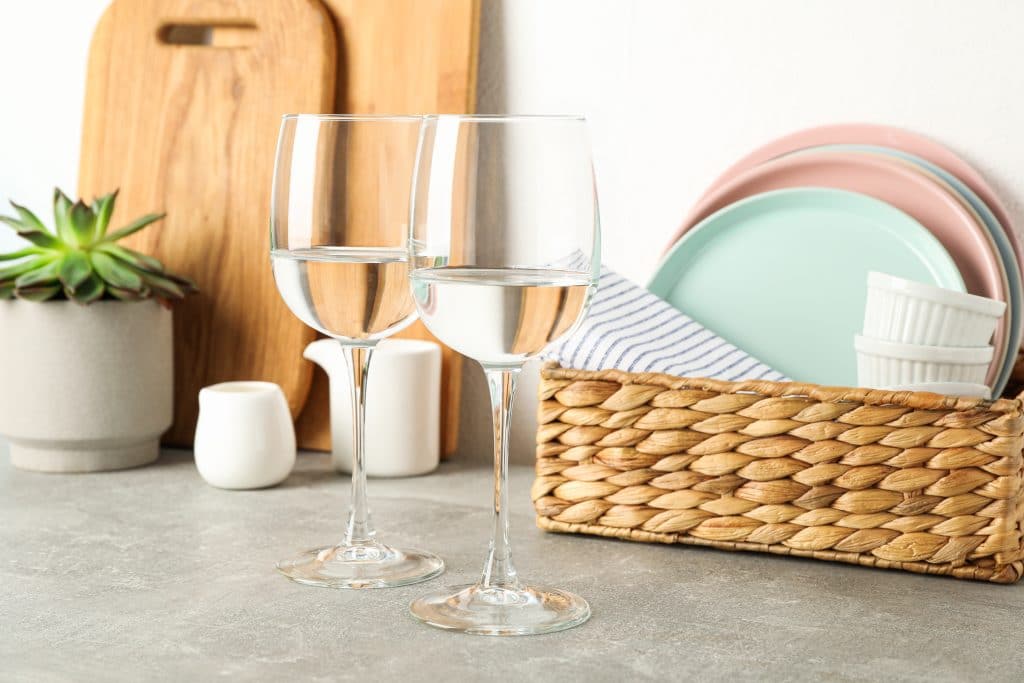 When you need extra storage on the kitchen countertop, you can use a woven basket.
This can also be used for displaying your collection of decorative dinnerware.
Serve The Bread Beautifuly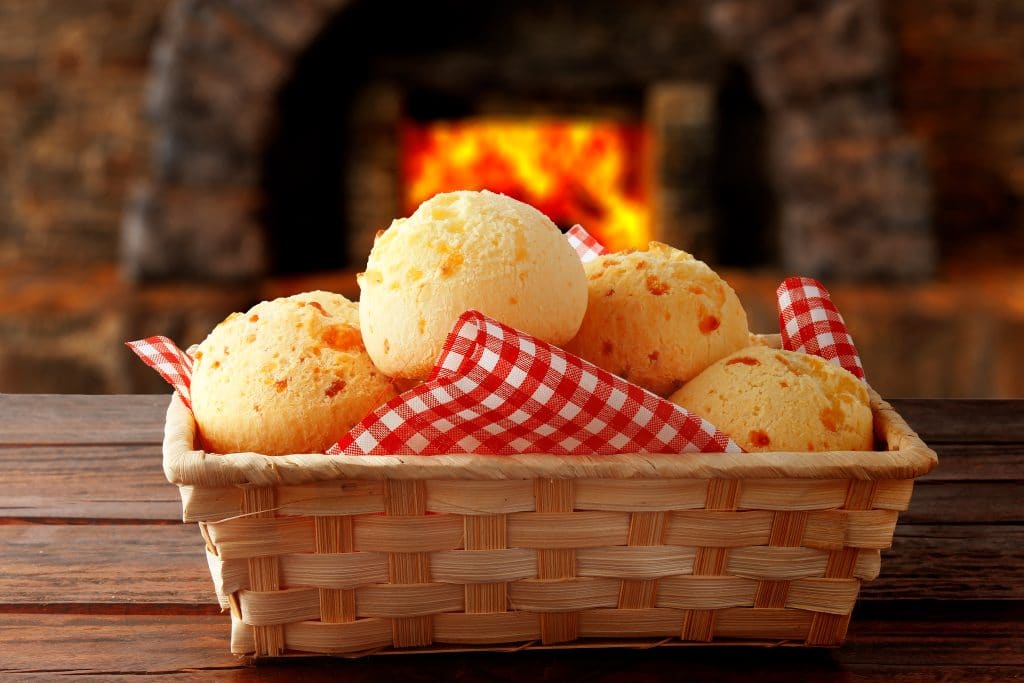 Probably the most delicious idea of using basket!
Use basket for organizing various breads in the morning!
You can also use small baskets to serve french fries!
Keep Your Knitting Supplies in One Basket
Keep all of your knitting supplies together so they don't get lost easily. To make things easy to access, you can use an open basket.
Now if you really enjoy knitting, you probably love sitting in different places of the home when doing the knitting project. To help you move the knitting supplies easily, consider using a basket with handle.
Gather The Needles
If you love sewing then you probably have a huge amount of colorful needles.
You can store your needles inside awesome stackable storage containers.
But if you want to keep your needles easy to reach, you can try using a simple basket to collect them all.
Store The Stationary Inside A See-Through Basket
Organize the back-to-school supplies inside a basket. But consider a see-through basket so you can find things easily.
A see-through basket can be a transparent plastic basket or a wire basket.
Organize the Cleaning Supplies Using Baskets
If you hate a dirty house, you probably have a HUGE amount of cleaning supplies.
You can keep your cleaning supplies in one big basket or several small baskets.
If you use small baskets, consider categorizing the cleaning supplies according to the room or function.